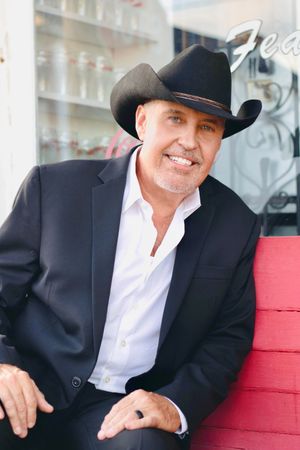 LATEST NEWS
BILLY COMPLETES 50th FEATURED PERFORMANCE ON THE GRAND OLE OPRY's country classic show
"Grammy nominations, numerous accolades and awards don't compare to performing on the stage of the Grand Ole Opry according to Billy. "Growing up out in the country in rural Missouri, some of my greatest memories are listening to the Opry with my family. I often dreamed of one day getting to go to the Opry, but to be honest, at that point in my life, I don't think I even knew how to dream big enough to ever think I'd perform on that stage, let-a-lone, 50 times!" His first performance was several years ago and he described that night as magical as he recalls stepping onto the "sacred circle" for the first time to sing. "I remember being so excited, but I was also determined to soak it all in and not let it become a moment that would be forgotten because of nerves. I just stood there and took a deep breath and I asked the audience to give me a minute, I looked down at my boots that were standing on the same circle where many of my heroes had stood. It truly was a night to remember!" Now flash forward to June 11th and the same respect was displayed as Yates performed his 50th performance on the world-famous Grand Ole Opry during one of their ever-so-popular "OPRY COUNTRY CLASSICS" shows!
(Pictured above is Billy with show host, Larry Gatlin.)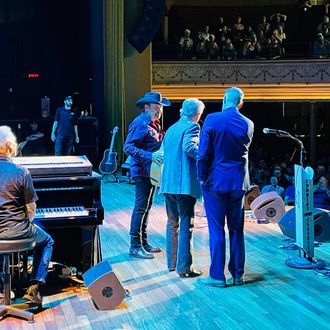 BILLY IS PRESENTED BMI'S MILLION AIR AWARD ON OPRY STAGE at the ryman auditorium in nashville
June 11th was a special day as Billy was invited to perform his 50th appearance on the Grand Ole Opry. As Billy completed the last of three songs he was performing, he was surprised by the show's host, Larry Gatlin, as he, along with WSM and Grand Ole Opry announcer, Bill Cody, presented Billy with the coveted "Million Air Award" for the Yates penned, "I Don't Need Your Rocking Chair" that country music legend, George Jones made famous back in 1992. The song was Yates' first song to have been recorded by anyone and was also awarded the "CMA Vocal Event of the Year" in 1993.
The BMI Million Air Award is awarded to songwriters, composers and publishers whose songs accumulate over one million U.S. broadcast performance, the designation has been bestowed upon many revered songwriters, including Paul McCartney, Dolly Parton, and Roy Orbison.